---
---
Who We Are
Celestial Ventures is a well-known manufacturer in supplying and packing quality oils to worldwide countries. It is established since year 1998. Through more than 10 years steady growth, we are certified ISO: 22000/HACCP. All products manufactured are certified Halal and in compliance with the Malaysian quality standard. Meantime, we have exported both soft oils like Soya bean oils, Sunflower oils, Canola oils, Corn oils, and palm oils such as IV60, CP8, CP10 PWL, PKO to Singapore, China, India, Africa, Australia and Middle East countries, and we are looking forward to America and European.
---
---
---

With our advanced filling machines, our minimum daily capacity is 125.MT (8 hours working time) while our maximum daily capacity is 203 MT (8 hours working time), therefore, we believe we can deliver the products on time.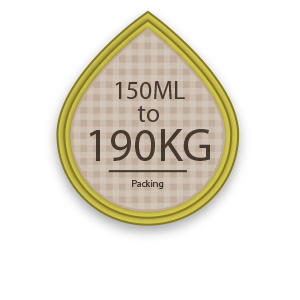 ---

Our production has packed various packing sizes for commercial and industrial needs. 150mL ~ 190KG in various packaging materials.
---

Our packaging suppliers (PET bottles, tins, drums and jerry cans), labels and stickers suppliers, cartons suppliers always supply the best quality products to us. It makes your products a good impression and attractive to consumers.